Yakuza 3,4 and 5 are Heading to the PlayStation 4 as Remasters
In the latest issue of Dengeki and Famitsu, SEGA has announced that Yakuza 3, 4 and 5 will be headed to the PlayStation 4 and will be upscaled to 1080p and running at 60 frames per second. It is confirmed that in Japan each remake will get a seperate release, the release scheduel is as follows:
Yakuza 3-August 9th
Yakuza 4-Fall 2018
Yakuza 5-Spring 2019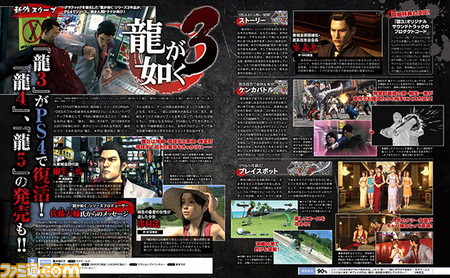 It is unknown if these releases will be heading westward, but E3 is right around the corner, and SEGA has often stated that 2018 will be an amazing year for Yakuza fans everywhere. So I have full confidence we will see these remasters in the west. Fans of the Yakuza series just getting into the series at 0 or Kiwami will have a way to play through the entire series on the PlayStation 4 soon enough.